The importance of learning a second language is undeniable. Language learning promotes cognitive development, making it a crucial element in the education of children. It also teaches cultural awareness, empathy, and global literacy. Fortunately, it's easier than ever to learn a new language, thanks to the ever-growing selection of apps available.
When it comes to language learning, it's important to choose an app that is fun and engaging. Here are a few of the best language learning apps.
Duolingo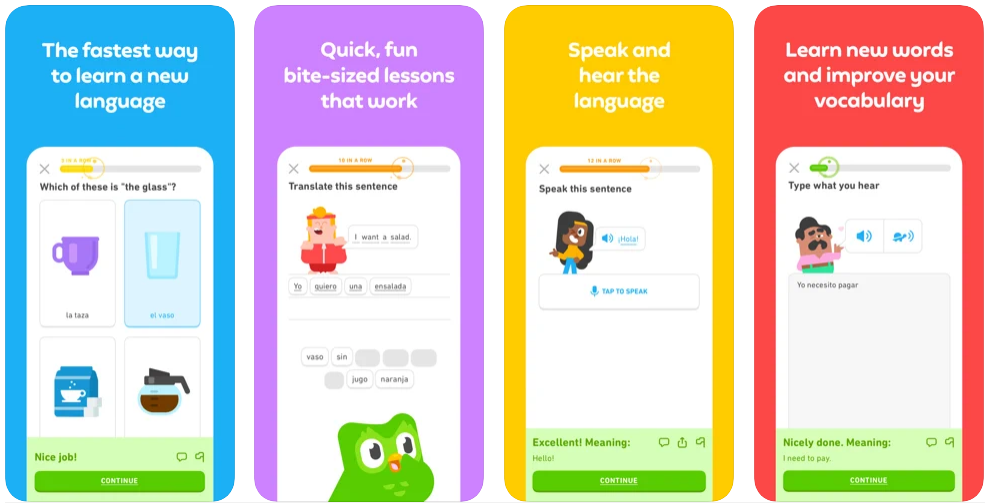 Duolingo is a free language learning app available for both Android and iOS. It has a clear and easy-to-use interface, and the app provides a variety of exercises to keep learning fresh. Duolingo is available in 31 languages and will teach you everything from English to Turkish.
The app has a wide selection of lessons, including French, Spanish, German, Italian, and English. Your learning starts with the basics, teaching vocabulary, phrases, and grammar. It then progresses to more difficult levels, challenging users to think in a new language. Duolingo is a great app for those who want to start from the beginning and master the language.
Memrise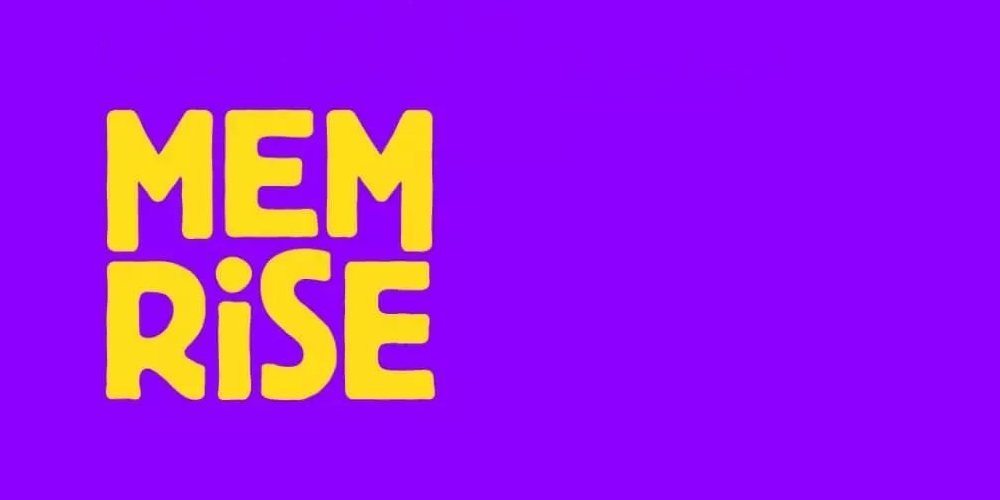 Memrise is another popular app for language learners. It offers a variety of exercises and uses a technique called "spaced repetition" to help you learn and remember new words. Memrise is available in 20 languages and will teach you everything from Portuguese to Arabic. The app is available for free.
The app has a wide variety of courses, teaching languages such as Spanish, French, and English. Memrise has a quiz-based format, letting users learn languages in a more interactive way. The app also has a social element, where users can share their progress with friends, and even learn languages together.
HelloTalk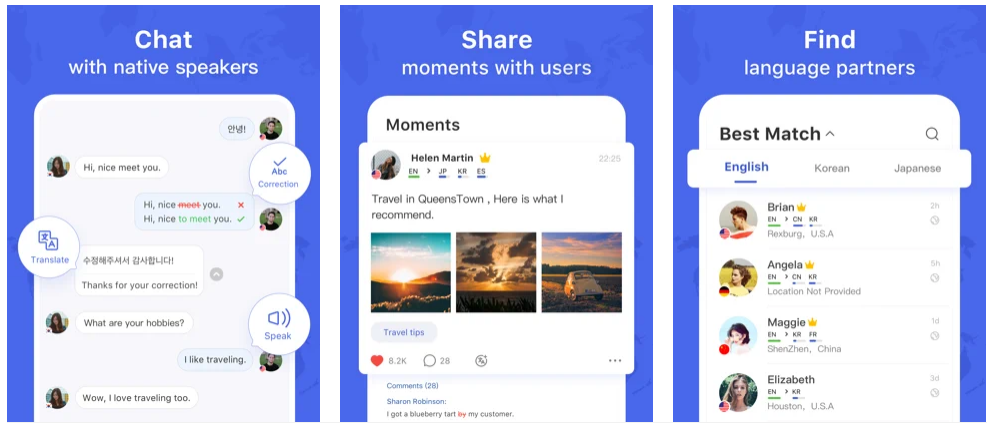 HelloTalk is another free app available for iOS and Android that allows you to learn a new language with people from all over the world. The app allows you to chat with people in the language you want to learn, as well as people who speak the language you already know. HelloTalk can be used for conversations, studying, and practicing.
Lingoda
Lingoda is a language learning app that focuses on conversation. It's available for Android and iOS and offers courses in over 60 languages. Courses are customizable according to your level, and they allow you to write and speak in the language in real-time.
Hello English
Hello English is a free language learning app for iOS. It offers a variety of games, and will teach you the basics of English through hearing, speaking, reading, and writing. Hello English is available in six languages--English, Spanish, French, Japanese, German, and Russian.
LingQ
LingQ is a free app that allows you to learn, read, and share in more than 27 languages, including English, Spanish, Japanese, and Russian. The app is available on both iOS and Android, and it has a variety of features to keep things interesting, including a news feed, a library with over 300 e-books, and a social network.
LinguaLift
LinguaLift is another free app for Android, Windows, and iOS. It's a gamified app that teaches languages by turning them into puzzles. It also provides grammar exercises and translations. LinguaLift is designed to help adults learn a language. You can choose from 10 different languages, and the app has a sound recognition feature that will help you learn the correct pronunciation. The app also offers a personalized vocabulary growth system to help you become fluent in a language. In my opinion, LinguaLift is very simple and fun to use.
Bussu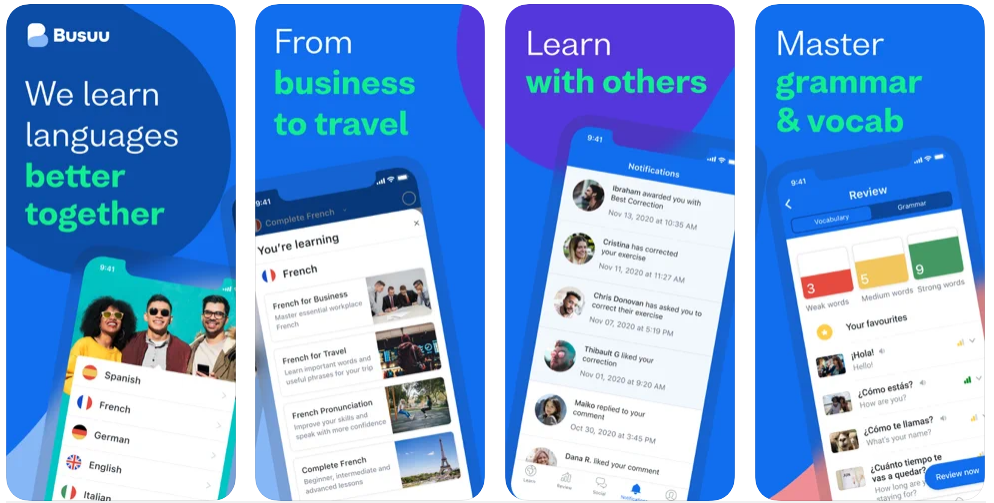 Busuu is a free language learning app that's available for both Android and iOS. It provides a variety of resources for learning various languages, including texts, quizzes, and games. Busuu also includes a large library of native speakers for chatting and practicing.
Babbel
Babbel is a language learning app that offers short ten-minute lessons. It starts with simple words and phrases, and gradually builds up to more complex language skills, such as grammar, vocabulary, and pronunciation. There are over 20 languages to choose from, and the app is completely free to use.
Final Thoughts
Whether you're looking to get out of your comfort zone and immerse yourself in a new culture, or you just want to brush up on your skills for your next business trip, these apps are designed to make the process as easy as possible. If you want to learn a new language, don't hesitate to download one of these apps and start learning today!