The best thing about Minecraft is its simple gameplay. However, this simplicity has its limits. At some point, the player might get bored of its simplicity. There are many alternatives to Minecraft that are much more advanced than Minecraft. Here are the top 5 alternatives.
Roblox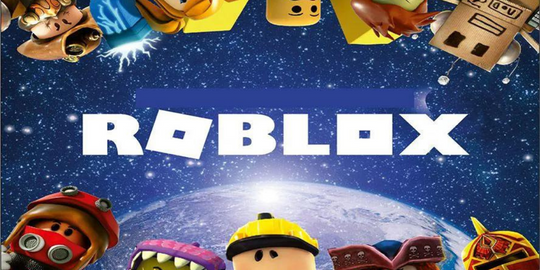 Roblox is the largest social platform for play that allows players to create their own avatar, build voxel-based worlds with friends, and role-play in those worlds.
Roblox - an excellent choice for those who want to plunge into the world of games. In this game, you can have fun with your friends and communicate with other players.
Terraria
Terraria is a 2D game where you can make a lot of construction on your map. You can build houses, castles, palaces, towers, and more!
When you play this game, you must be very careful to avoid monsters. You must find the best weapon to kill the monster. You must also find a lot of material to make a house. There is a variety of tools, items, and weapons available in the game, which you can use to defend yourself from enemies. You can also craft unique and complex structures by using the resources that are available in the game.
No Man's Sky
No Man's Sky is a game about exploration and survival in an infinite procedurally generated galaxy. As the player, you'll be able to explore the universe in your own starship, taking part in combat, trade, and exploration.
In the game, you will land on various planets, you can gather resources, build things, and fight with some creatures. You will also see other players in this game. As you progress, you will be able to explore the universe and collect many items.
Stardew Valley
Stardew Valley is an open-ended country-life RPG! You've inherited your grandfather's old farm plot in Stardew Valley. Armed with hand-me-down tools and a few coins, you set out to begin your new life. Can you learn to live off the land and turn these overgrown fields into a thriving home? It won't be easy.
Ever since Joja Corporation came to town, the old ways of life have all but disappeared. The community center, once the town's most vibrant hub of activity, now lies in shambles. But the valley seems full of opportunity. With a little dedication, you might just be the one to restore Stardew Valley to greatness!
Starbound
Starbound is an action-adventure game with a 2D side-scrolling view. In Starbound, you will be able to explore different planets, collect items, craft items, and build a ship. You can also fight against monsters and other bosses. You can play Starbound online with your friends via split-screen.
The game has a flexible and dynamic plot, and the player is able to choose what he wants to do. There are many different ways of playing the game. The game has a lot of quests and storylines, but the player can also create his own story.
Conclusion
Minecraft is definitely one of the top games in the world, it has evolved from a simple sandbox game to a complex game of survival with many different game modes. The game is available on almost all platforms, including iOS and Android.
It is also one of the best games to learn to program, people have made many mods that can be used to learn the basics of programming. But if you want to try something new, the list above is to help.
Hope you liked the article, if you have any questions, please put them in the comments.