While eagerly waiting for the highly anticipated Gran Turismo 7, many racing enthusiasts are looking for alternative titles to satisfy their need for speed and adrenaline. The following top five racing games offer a variety of experiences to cater to different types of racers — from lifelike simulations to high-octane arcade racing action. Discover each game's unique aspects, gameplay, story, and setting, and get ready to hit the asphalt, dirt, or even ice in these thrilling racing adventures.
1. Forza Motorsport 7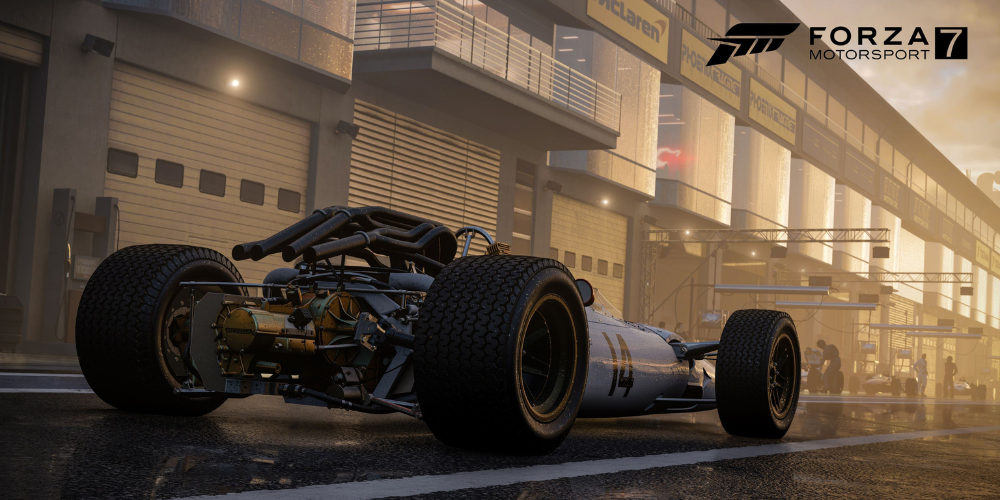 As one of the premiere racing simulation franchises, Forza Motorsport 7 provides a realistic and in-depth racing experience that rivals Gran Turismo.
Gameplay
Forza Motorsport 7 boasts over 700 cars and 30 tracks, catering to various racing preferences. The series' signature Drivatar system adds a unique element to the gameplay, as it uses artificial intelligence (AI) to create opponents that exhibit race-craft based on the real-life driving habits of you and your friends. The game also features dynamic weather and day-night transitions, making each race a unique challenge that tests your skills.
Story
Rather than focusing on a linear storyline, Forza Motorsport 7 centers on an expansive career mode that takes players across the globe to compete in various racing events and championships. The game rewards progress with credits, new cars, and driver gear, ensuring a sense of achievement for the most dedicated racers.
Setting
From the iconic Nürburgring to the vibrant streets of Rio de Janeiro, Forza Motorsport 7 offers diverse environments that serve as a backdrop to adrenaline-pumping racing. Each track is meticulously recreated using real-world data and stunning visuals, allowing players to immerse themselves in the racing experience.
2. Assetto Corsa Competizione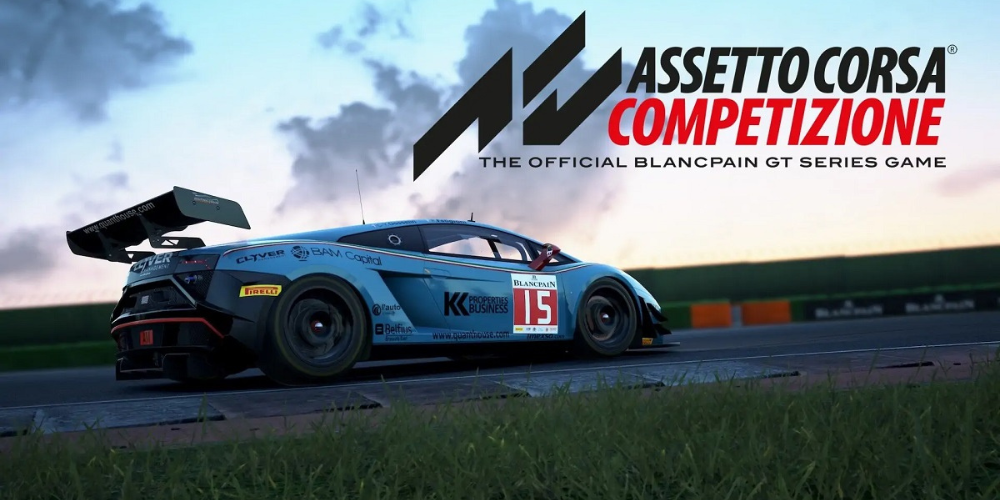 Strictly focusing on GT racing, Assetto Corsa Competizione offers a level of simulation and realism that bridges the gap between virtual racing and real-world motorsport.
Gameplay
Assetto Corsa Competizione is built with the Unreal Engine 4, providing realistic physics, car handling, and graphics for a lifelike racing simulation. The game simulates tire wear, mechanical damage, and fuel consumption, demanding total concentration and skill from the player. Through its deep customization system, players can tailor both their cars and the in-game racing settings to their preferences, allowing for an optimal racing experience.
Story
As the officially licensed game of the GT World Challenge, Assetto Corsa Competizione focuses on recreating the atmosphere and challenges of real-life GT racing. The career mode walks players through a meticulously crafted calendar of races, special events, and championships, replicating the experience of being a real-world professional racer.
Setting
Set exclusively in the world of GT racing, Assetto Corsa Competizione offers a variety of well-known race tracks to explore, such as Spa-Francorchamps, Monza, and Silverstone. The laser-scanned tracks and realistic environments further contribute to the game's lifelike racing experience.
3. DIRT 5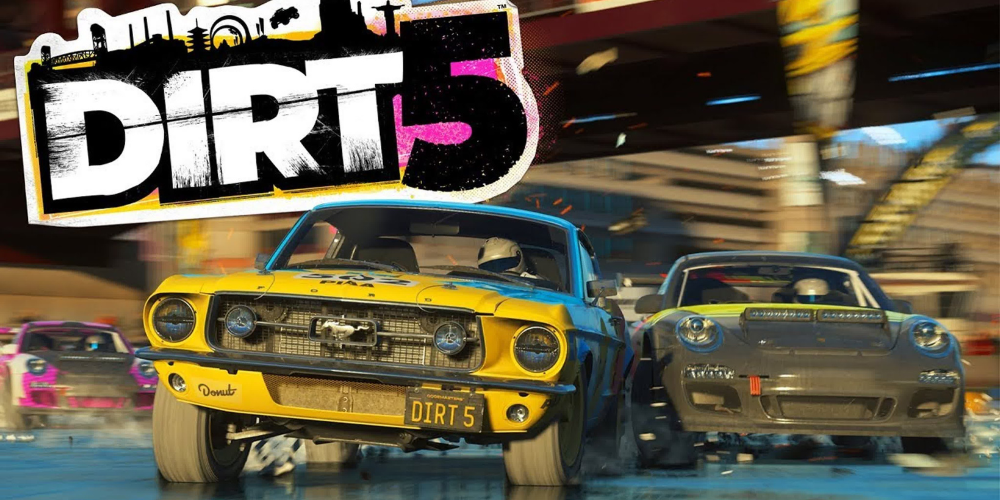 If off-road racing is what thrills you the most, DIRT 5 promises an exhilarating ride through rough terrains and changing weather conditions.
Gameplay
DIRT 5 focuses on the arcade side of racing, offering a more accessible experience that emphasizes fun and excitement. With vast vehicle selections, including rallycross cars, trucks, and buggies, the game caters to various off-road racing styles. The unique Playgrounds mode allows players to create and share custom racing tracks, offering virtually endless racing possibilities.
Story
The game's career mode features a narrative-driven experience wherein players follow the journey of a rookie racer trying to make a name for themselves in the off-road racing world. Guided and mentored by experienced racers voiced by Troy Baker and Nolan North, players rise through the ranks, increasing their reputation and earning rewards as they go.
Setting
DIRT 5 takes players to diverse locations, including the picturesque Italian marble mines, the frozen East River in New York, and the dusty deserts of Morocco. The dynamic weather system and varied terrains elevate the racing experience, ensuring every race feels fresh and exciting.
4. F1 2020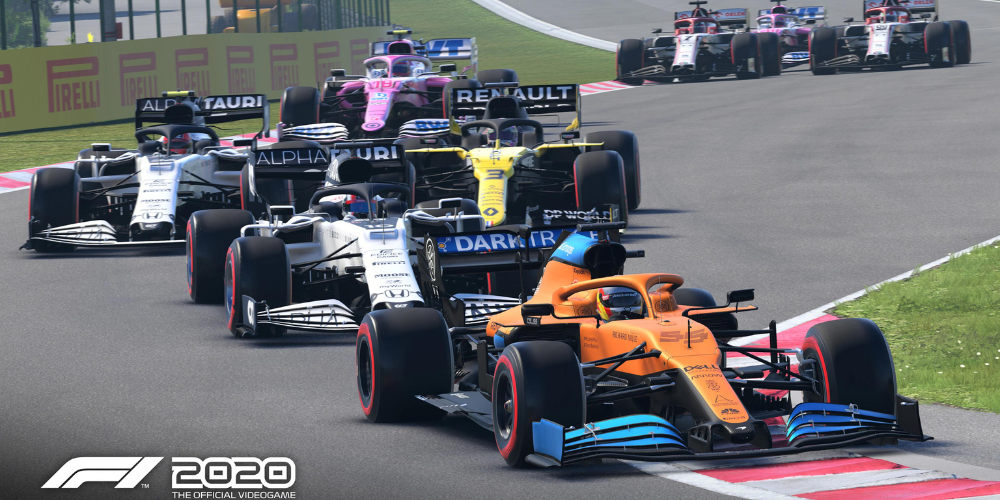 For fans of Formula One racing, F1 2020 delivers the ultimate experience, putting players in the driver's seat of the world's fastest racing machines.
Gameplay
F1 2020 features all the official teams, drivers, and circuits from the 2020 Formula One World Championship, offering players the chance to rewrite history and compete against the best racers on the planet. The game also includes split-screen multiplayer, allowing friends to race against each other in thrilling head-to-head competitions.
Story
F1 2020's My Team mode offers a unique take on career mode, as players become both the driver and team owner, responsible for managing finances, team development, and race strategies. Balancing the dual roles leads to a challenging and rewarding experience that provides a glimpse into the world of Formula One racing, both on and off the track.
Setting
Set on meticulously recreated real-life Formula One tracks, F1 2020 offers a true-to-life racing environment that puts players within inches of the asphalt. From the iconic Circuit de Monaco to the high-speed straights of Silverstone, the game delivers an authentic and visually impressive racing experience.
5. Need for Speed: Heat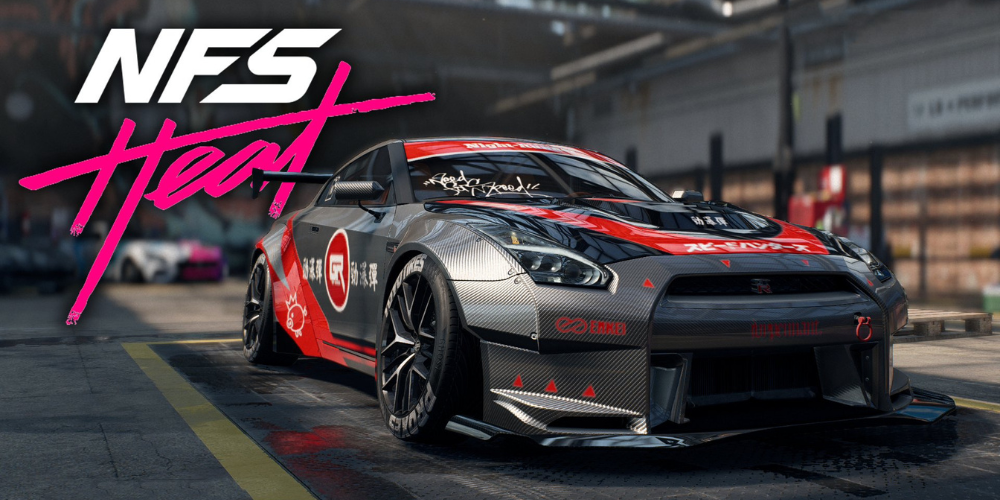 Combining fast-paced street racing with an engaging storyline, Need for Speed: Heat offers the right blend of action and adventure to keep any racing fan entertained.
Gameplay
Need for Speed: Heat provides two distinct types of racing experiences as it alternates between day and night. During the day, players engage in legal street races to earn cash, while the night features illegal races that grow the players' reputations and unlock new events. The game also touts a deep car customization system, allowing players to create and modify their dream rides down to the smallest detail.
Story
Set in the open-world fictional city of Palm City, players assume the role of a street racer aiming to become a legend in the underground racing scene. As they progress, they will combat a rogue police task force while challenging rival racers to own the roads in this crime-fueled underworld.
Setting
Palm City is a diverse and visually striking city inspired by Miami, Florida. Its citizens' lives depend on a thriving street racing scene, creating a vibrant and rich environment filled with life and excitement. The vast map features race tracks set against urban backdrops, dense forests, and picturesque coastlines, presenting an exhilarating playground for racers to conquer.
Resume
While Gran Turismo 7 remains an exciting prospect for racing enthusiasts, there is no shortage of high-quality alternative titles to explore while awaiting its release. Whether it's the realistic racing experience offered by Forza Motorsport 7 and Assetto Corsa Competizione, the high-octane off-road action in DIRT 5, the thrill of Formula One racing in F1 2020, or the immersive street racing adventures of Need for Speed: Heat — each of these top-tier racing titles can provide hours of excitement and challenge to satiate your need for speed.