Photos have become an essential part of our lives. We take photos of special moments, places, and people, and we share them with our friends and family. To make our photos look more beautiful, we use photo filter apps to enhance them.
Photo filter apps provide various tools and effects to improve the look of your photos. They are easy to use and can even be used by photography novices. With so many photo filter apps available, it can be difficult to choose the best one for you. To help you out, we've compiled a list of the best photo filter apps.
VSCO
VSCO is an app for editing and curating photos for iOS and Android devices. It offers a variety of creative tools and filters to help users make beautiful and unique images. From its simple interface, users can create amazing collages, adjust color and contrast levels, and apply various artistic and professional-looking filters.
The app's signature feature is its collection of filters, which can transform an image into something entirely new. VSCO offers over 200 filters, from vintage to modern, to make photos look their best. Each filter can be customized to create a unique look, and users can save their custom filters.
VSCO also includes tools for cropping, straightening, and adding text to photos. It also provides a simple way to share images with friends and family, as well as a platform to explore the work of other photographers.
VSCO is a great app for anyone who wants to create stunning photos with just a few taps. Its filters and tools make it easy to turn a simple moment into something beautiful and shareable.
Adobe Photoshop Express
Adobe Photoshop Express is a free photo filter application that brings professional photo editing tools to any user's fingertips. It offers various editing tools and effects, including cropping, red-eye removal, color adjustments, photo filters, and more.
The app is easy to use and provides a wide range of options to help users quickly and easily make their images look amazing. With the app, they can crop, rotate, and adjust the size of their images. They can also apply one of the many different effects, from black and white to color splash to vintage. They can also use the tool to reduce noise, adjust contrast, sharpen details, and add other effects to their photos.
Users can also use the app to quickly and easily share their photos on social media. They can upload their edited photos directly to Facebook, Instagram, and other platforms. The app also allows storing their edited images in the cloud, making them available from any device.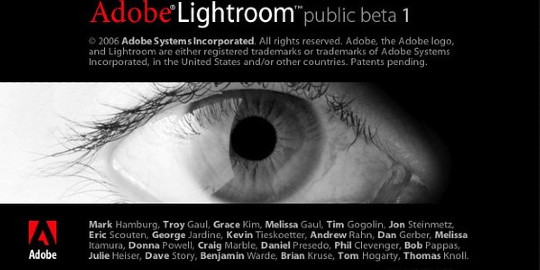 Afterlight
The Afterlight photo filter application is a powerful mobile editing tool that allows you to easily add filters, effects, and frames to your images. With Afterlight, you can quickly transform your photos into amazing works of art with a few taps of your finger. The app includes various tools to customize images, such as cropping, rotating, adding text, and more.
The app also features a selection of professional-grade filters, from classic black and white to modern vintage. You can also choose from various effects, such as light leaks, dust, light flares, and vignettes. You can even add frames to your photos to give them a unique look.
Afterlight also includes a collection of unique tools that further customize your photos. You can adjust the brightness, contrast, and saturation, as well as add texture, light adjustments, and other special effects. You can also choose from various filters to give your images a unique look.
The Afterlight app is free to download and use, but you can purchase additional filters and effects through in-app purchases. With Afterlight, you can quickly and easily transform your photos into stunning works of art.
Lens Distortions
Lens Distortions is a photo editing app that allows adding unique and creative filters to their photos. The app contains a library of filters and effects that can enhance photographs. With the app, users can add subtle, realistic textures and gradients, as well as stylized lighting effects to give a professional look to their images.
The application is designed to be easy to use, with a clean and intuitive interface that makes it simple to find the right effect. All of the effects can be customized to fit the user's desired look, with the ability to adjust the intensity and opacity of any effect. The app also allows users to save their custom presets, so they can quickly apply their favorite looks to any image.
Lens Distortions also offers a premium subscription service, which unlocks access to exclusive effects and filters. The app also integrates with other popular photo editing apps, such as Adobe Lightroom and Photoshop, so users can easily share their edited images with friends.
Snapseed
Snapseed is a powerful photo filter app that allows users to quickly and easily edit their photos with a wide range of filters. It is available for both iOS and Android devices and is free to download.
The app includes various editing tools, such as cropping, straightening, rotating, and flipping. Additionally, Snapseed has a wide selection of filters, including color, black and white, HDR, vintage, and more.
Snapseed also features various other features to help you get the perfect shot, such as a brush, selective adjust, and healing tool. These features make it easy to edit photos quickly and with great precision.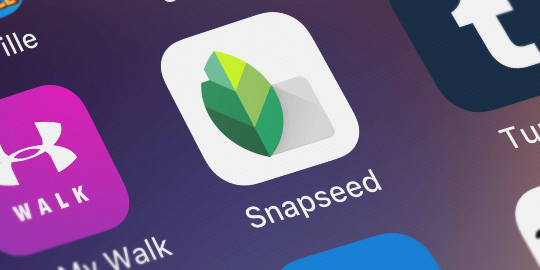 Airbrush
The Airbrush app is a powerful and user-friendly photo editing tool that offers many features and effects. With the app, users can add filters to their images to give them an airbrushed look, adjust the colors and brightness of their images, and apply creative effects and frames. The app also includes many tools for retouching photos, including blemish removal, red-eye reduction, teeth whitening, and skin smoothing.
The app is designed to be intuitive and easy to use, with an intuitive user interface and helpful tutorials. It also offers a range of sharing options, so users can easily send their edited photos to friends and family. Additionally, the app has an extensive library of filters and effects, so users can customize their images to match their style.
Adobe Lightroom
Adobe Lightroom is an incredibly powerful photo filter app that allows photographers of all levels to easily enhance their images. It provides an intuitive user interface, allowing users to quickly and easily apply filters and adjust their photos.
Lightroom offers a variety of filters, from basic adjustments like brightness, contrast, and saturation to more complex effects like sharpening, vignetting, and noise reduction. It also features an advanced selection of digital tools and features, such as color adjustments, brush tools, curves, and more.
The app also includes a variety of preset filters, allowing users to quickly apply pre-defined effects to their images. This can be especially useful for those new to photo editing who want to quickly apply a professional-looking filter to their images.
Lightroom also includes a powerful library of high-quality photos, allowing users to quickly find images to use in their projects. This can be especially useful for creating a portfolio or blog post with high-quality images.
It's an incredibly powerful and easy-to-use app that can help users quickly and easily enhance their images. Whether you're a professional photographer or just starting, Lightroom can help you take your images to the next level.
These are the best photo filter apps. Each has unique features and tools, so it's important to choose the one that best fits your needs. After considering all of the features and tools each app offers, the best photo app, according to user reviews, is Adobe Lightroom. It offers a range of powerful tools and features, making it the perfect choice for anyone looking to enhance their photos.