Who doesn't love feeling the adrenaline surge as you speed past competitors on a virtual race track? Racing games have been a staple of the video game industry for decades, providing thrilling moments for gamers worldwide. With the rise of Android gaming, you no longer need a console or a high-powered PC to enjoy these experiences. The Google Play Store is now packed with a plethora of racing games, ranging from realistic simulators to over-the-top arcade racers. However, with so many choices available, it can be challenging to determine which games are worth your time. To help you out, we've compiled a list of the best racing games for Android that you should try out in 2023.
Real Racing 3: A Realistic Approach to Mobile Racing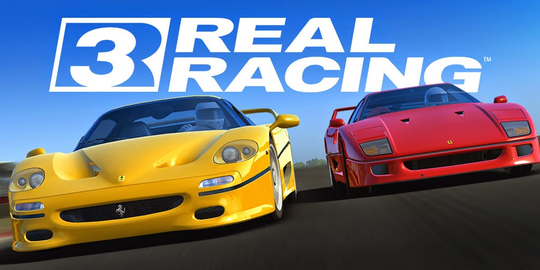 Real Racing 3 has been at the forefront of mobile racing simulators since its release in 2013. Developed by Firemonkeys Studios and published by Electronic Arts, this game offers an unparalleled level of realism in its visuals, physics, and gameplay mechanics. With over 200 cars from renowned manufacturers like Audi, Porsche, and Lamborghini to choose from and a variety of real-world tracks, this game provides an authentic racing experience. Its Time Shifted Multiplayer (TSM) system allows you to race against your friends, even when they are offline, adding a competitive edge to it. However, this game is not for the faint-hearted; its focus on precision and strategy might be overwhelming for casual gamers. Nevertheless, Real Racing 3 remains one of the best racing games for Android, thanks to its continuous updates and vast content.
Asphalt 9: Legends - An Arcade Racer Like No Other
Asphalt series by Gameloft has always been known for its fast-paced, arcade-style racing, and Asphalt 9: Legends takes it to the next level. It boasts a collection of over 60 iconic cars and numerous stunning locations, all rendered in exceptional graphics. The game's intuitive touch drive controls make it accessible to beginners, while its advanced features like nitro shockwave and 360-degree knockdown provide depth for seasoned players. Its single-player Career Mode and multiplayer Club feature allow for varied gameplay, ensuring you never get bored. In addition to its gameplay, Asphalt 9: Legends stands out for its comprehensive progression system and frequent events, which keep players engaged in the long run. It's no wonder why Asphalt 9: Legends is often considered the epitome of mobile arcade racing.
CSR Racing 2 - The Ultimate Drag Racing Game
CSR Racing 2, developed by NaturalMotion Games, adds a different twist to the racing genre by focusing on drag racing. This game is all about timing - mastering the art of shifting gears and hitting the accelerator at the right moment is essential to secure your victory. Featuring over 200 officially licensed vehicles and countless customization options, this game offers a level of depth rarely seen in mobile racing games. Its AR Mode, which allows you to view and interact with your car collection in real life, is a unique feature that adds an extra layer of immersion. CSR Racing 2 also includes a single-player campaign and a multiplayer mode, ensuring a variety of experiences for players. If you are looking for a change of pace from traditional racing games, CSR Racing 2 is a must-try.
F1 Mobile Racing - The Best Formula 1 Game for Android
Codemasters' F1 Mobile Racing is the official mobile game of the FIA Formula 1 World Championship, and it lives up to its prestigious title. With all the teams, drivers, and circuits from the latest F1 season, this game offers an authentic Formula 1 experience. Its real-time multiplayer duels and Grand Prix events put your racing skills to the test, while its comprehensive car development system lets you customize and upgrade your car to your liking. The game's graphics and physics engine delivers a realistic representation of the sport, offering a satisfying experience for F1 fans. Although its controls can be demanding, F1 Mobile Racing is worth the effort for those seeking the thrill of Formula 1 racing on their Android device.
Hill Climb Racing 2 – A Fun and Quirky Racing Game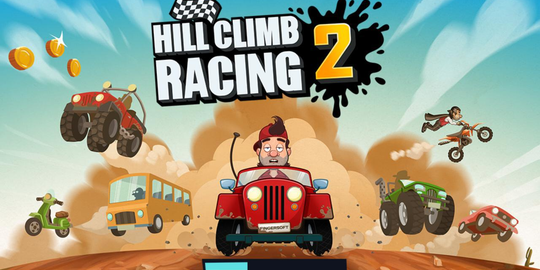 Looking for something a little different? Check out Hill Climb Racing 2. This quirky game combines racing with physics-based puzzle-solving, requiring players to navigate challenging terrain without flipping over. The graphics are colorful and cartoonish, adding a layer of fun to the challenging gameplay. The controls are simple, making the game easy to pick up but difficult to master.
Hill Climb Racing 2 offers a range of vehicles to unlock, from motorcycles to tanks, each with their unique handling characteristics. The game's multiplayer mode allows players to race against friends or players worldwide, adding a competitive edge to the fun and chaotic gameplay. With its unique blend of racing and puzzle-solving, Hill Climb Racing 2 offers a refreshing break from traditional racing games.